Lake Song-Kol: The Best Place to Be.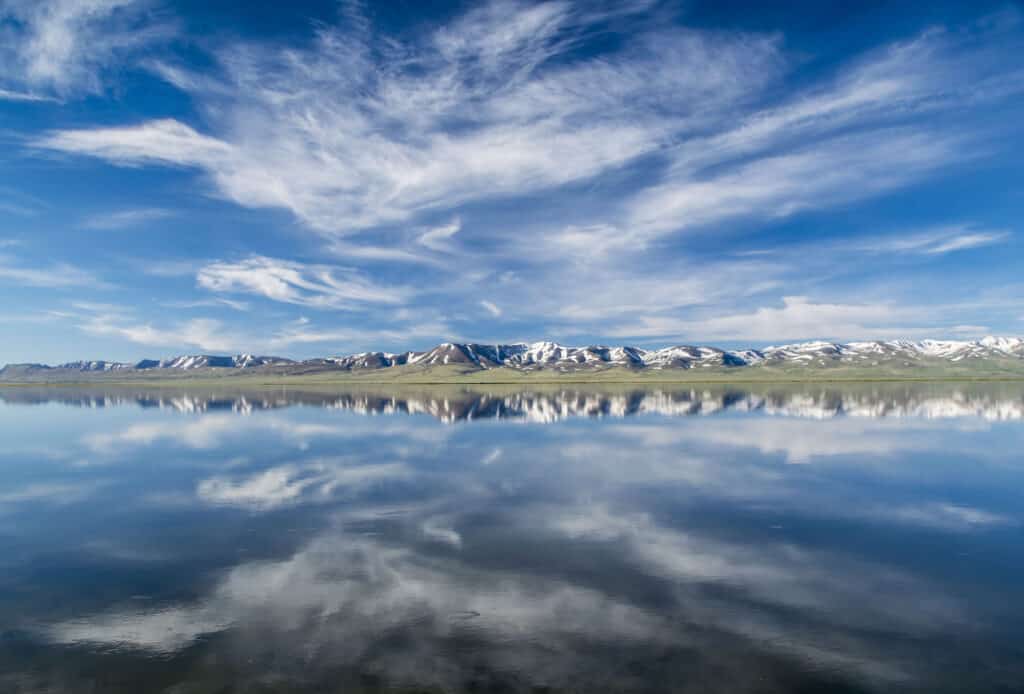 Exploring the Area
Song-Kol (also known as Sonkol, Song-Köl, and Son-Kul) is a large alpine lake, sandwiched in a hollow between the inner spurs of the Tien Shan in the Naryn region (Kyrgyzstan). Sitting at 3016 meters above sea level, the lake is surrounded by virgin pastures, a conservation area, and the ridges of Sonköltoo and Moldotoo, making it the perfect site for ecological tourism.
The shores of the lake are low, swamped, and in some places overgrown with reeds. The lake is glacier-fed and drains into the Son-Kul river and eventually the Naryn river. Ice on the lake is common from late September to late May.
Where to Stay
The nearest large settlement is Chaek town, but in the summer months, especially July through August, yurt camps built along the Song-Kol. Most of them offer hostel-type services for cheap and romantic visits.
Eating and Drinking
At Song-Kol, you can order fresh meat prepared according to traditional recipes as well as dishes adapted at the request of tourists in yurt camps. Many people call Song-Kol Lake "the soul of Kyrgyzstan" because the water is pure and fresh. However, foreign tourists are advised not to drink water from streams or lakes without boiling it first.
What to See and Do
The area is very popular for horseback tours from one to ten days, and many also like hiking through the Jumgal region, with overnight stays in yurts instead of tents.
While trekking and taking a horseback tour, you'll likely see a variety of animals, including varieties fish, such as peled and rare carp species, and waterfowl, such as the demoiselle crane, mountain goose, black stork, and black-headed giggle. The lake itself is a natural beauty, and its surface color changes several times a day, becoming either a saturated blue, then purple-blue, or lush green.
How to Get Around.
Lake Song-Kol is just over 280 kilometers from Bishkek, the capital of Kyrgyzstan, and most travel from Bishkek will follow the Bishkek-Naryn highway. This road is generally in very good condition, but you will eventually need to leave the highway to go through Kalmak-Ashuu Pass, which is easily traversed by most vehicles in the summer. Alternatively, you could take Naryn Pass, Moldo-Bel pass, or Kara-Keche Pass.
For lovers of active adventure routes, there are plenty of options for trekking or horseback riding tours to Song-Kol, including a 9-day horseback tour from of Shamshy called "Jailoo Hopping to Lake Song-Kol" and a 7-day tour from Suusamyr Valley. There are also many trips from the village of Kyzart in the Jumgal region to the valley during the summer.