Kyrgyzstan is a mountainous country and the main of transport communication is the auto highways. There are significant routes that connect cities and districts where traffic is quite busy, for example, the roads between Bishkek – Osh, Bishkek – Torugart, Bishkek – IssykKul.
For lovers of off-road and a trip on 4×4 driven cars, Kyrgyzstan offers a wide choice.
During the times of the Soviet Union, a lot of small roads were built to deliver shepherds to highland pastures. At the moment, many of these roads are abandoned and not used in full. But through these roads you can do adventure tours in off-road vehicles and visit the distant beauty of mountain landscapes and touch untouched nature. You can also learn a lot about the culture of local nomads and discover the spirit of the discoverer and enjoy the ride on the heavenly roads.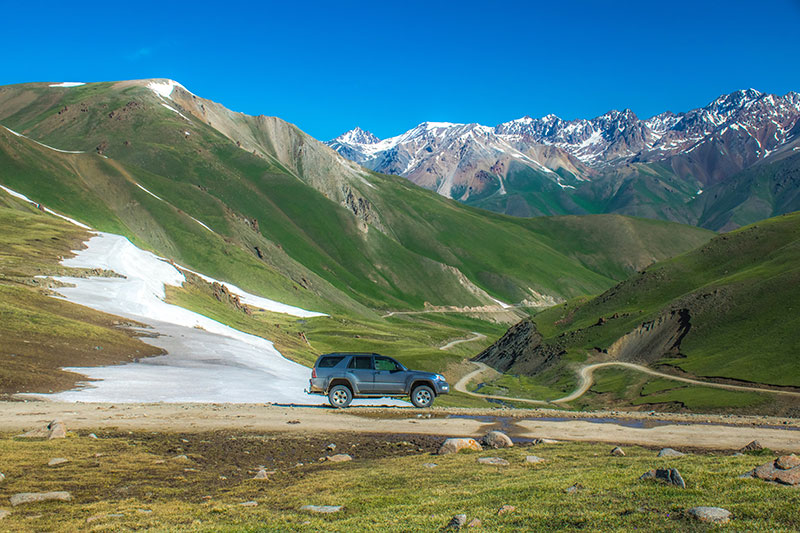 Jeep tours in Kyrgyzstan