The Shygaev Museum of Modern Art in Kadji-Sai
The hidden jewel on the southern shore of Issyk-Kul.
Location: Kadji-Saij Village, southern shore Issyk-Kul
Opening hours from 9am to 10pm every day.
The entrance fee is 50 or 200 som. If the door is locked you can call this number: (0)555-510483
The Shugaev Museum of Modern Art in the little village of Kadji-Sai is one of the most surprising places I have been to in Kyrgyzstan so far. Kadji-Sai is located approx. 2 km from the shore in the desert-area that stretches between the lake and the mountains. Coming from the coast, the museum is located on the left side of the main drag of the village. It is a big temple-like, white building, dominating the street with its white pillars and elaborate gate.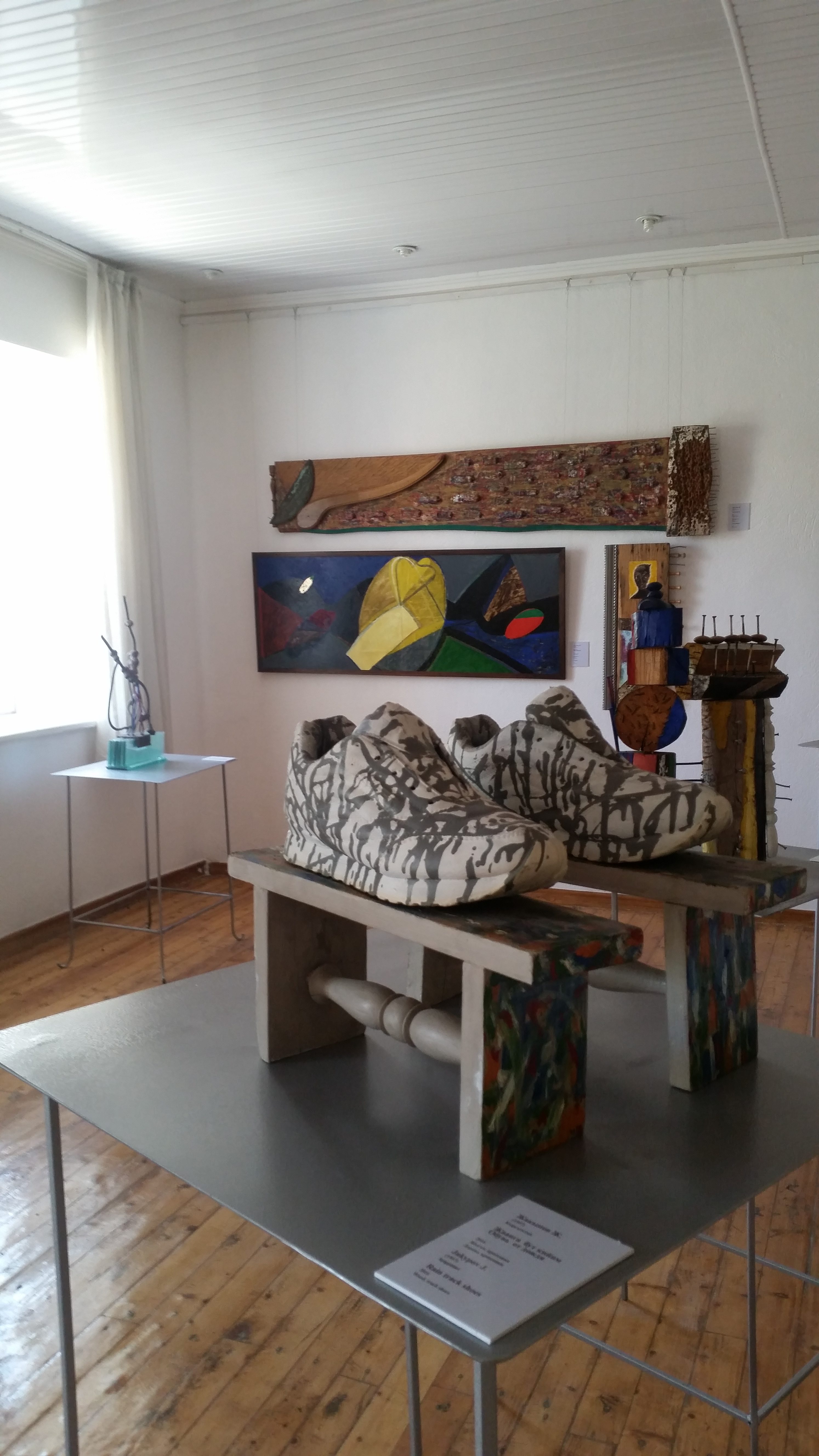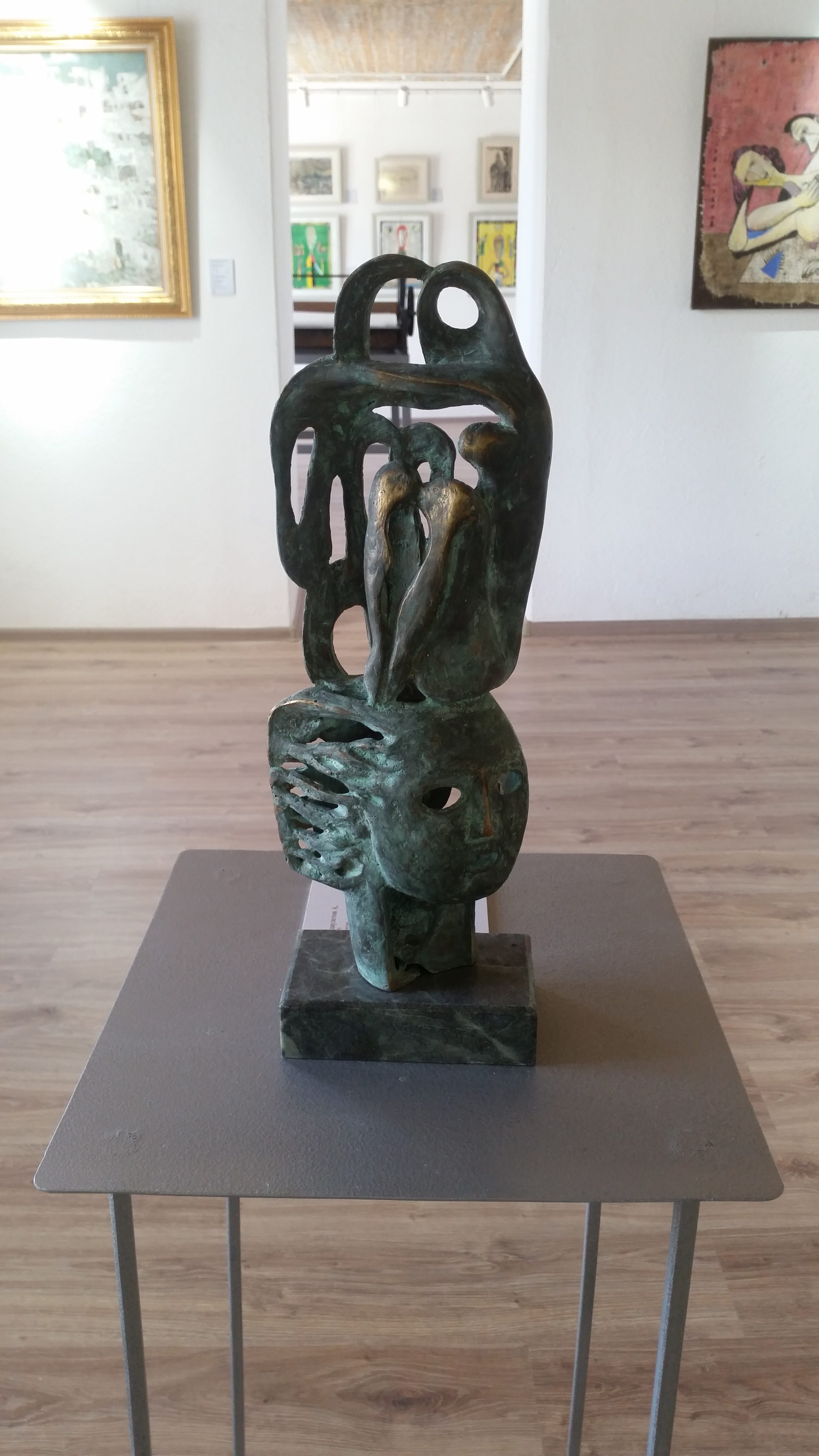 When I arrived at the Museum, it seemed almost like a surprise that there is a visitor coming. The doors were wide open, but nobody there to collect the entrance fee. I hesitated and soon two boys, maybe around 10 years old, came to welcome me in the museum. When I paid the 50 som entrance fee, I thought to myself "this might end up in some ice cream" and realised later, that I should have paid 200som as indicated by the sign outside. One of the boys switched on the lights in some of the many rooms and then joined his friend upstairs to benefit from the apparently good WiFi-connection.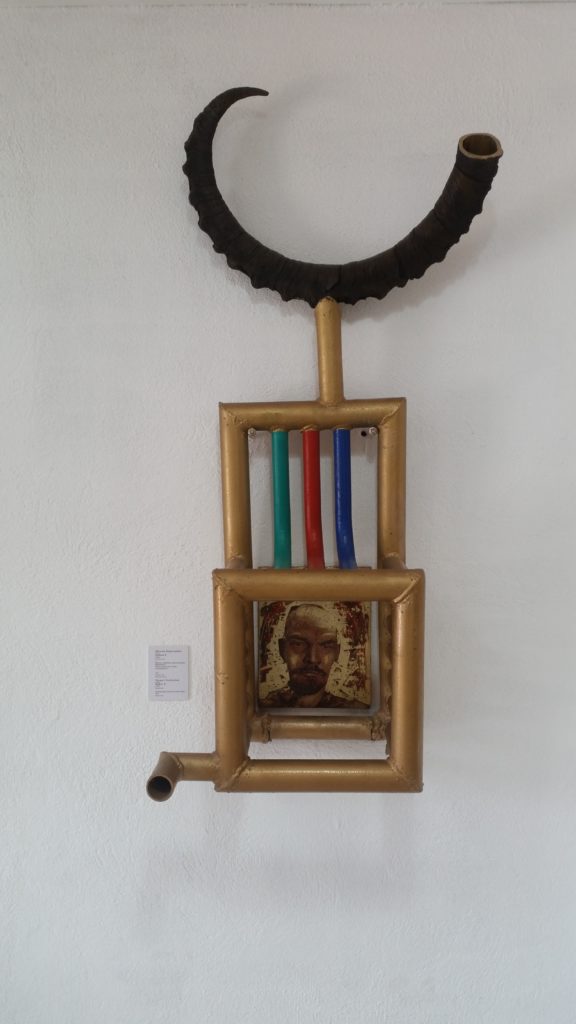 The Museum has around 18 rooms stacked with at least 200, maybe 300 paintings of modern artists, most of them from the second half of the 20th century. Many of the paintings are from the National Artist Shugaev Juristanbek himself, but the majority is made by various painters from Kyrgyzstan, Kazakhstan, Uzbekistan, Russia and Azerbaijan.
It very impressed me what a wide variety of paintings are brought together in this remote little villaga. It really pleased me to stand there and look at the colourful and impressive paintings. Some more abstract, some more realistic. Seeing all the collages, self-portraits, little statues, montages, blurry lines and well-arranged shapes gathered here gave me a pleasant feeling of peace.
I spend the whole afternoon wandering around in the museum, switching on the lights when I entered a room, switching it off again when I left to see the next.
The Shugaev Museum is not yet to be found on guidebooks as it is pretty new. Also, the English-speaking internet is not providing too many information. But the Museum is worth a visit for any art-lovers! Give it a blast and wander around an outstanding Museum!
Ekkehard Metzger, Jena, Germany
Volunteer with Kyrgyzstan Tourism and Ryskeldi Guest House, Barskoon