Traveling to Kyrgyzstan organized and conducted on the framework of the UNDP Aid for Trade project funded by the Government of Finland.
Imagine snowy and fairy-tale landscapes while riding horses or driving snowmobiles in the heart of amazing valleys.
Adding to this, the cozy comfort of guesthouses or yurts where you will find tasty food and great company to share your latest stories once back from your Kyrgyz adventures!
This is exactly why you should travel to Kyrgyzstan during winter. And here are 5 reasons to make your travel Kyrgyzstan unforgettable
Snow is magical. What else?
Driving through the amazing landscapes around Issyk Kul Lake while snowing: it just looks like you are the hero of the latest Disney. It is cold but with warm clothes on, you will be totally enchanted by these magical vibes that Kyrgyzstan has to deliver.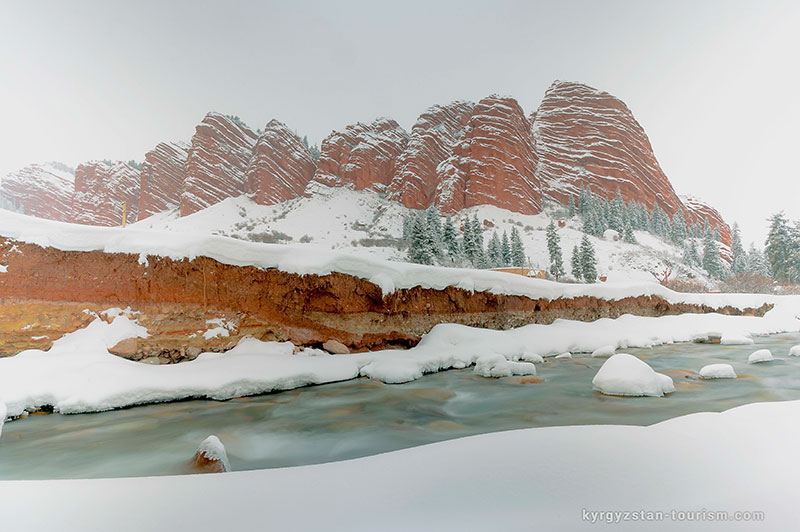 Riding horses between mountains and sea 
Our friends from Kyrgyz Tourism have spotted this unique location to ride horses while embracing the amazing view to the canyon and Issyk-Kul lake. Ride these sure-footed, agile and beautiful Kyrgyz horses and admire the beauty of what we have called the Kyrgyz contrast of landscapes.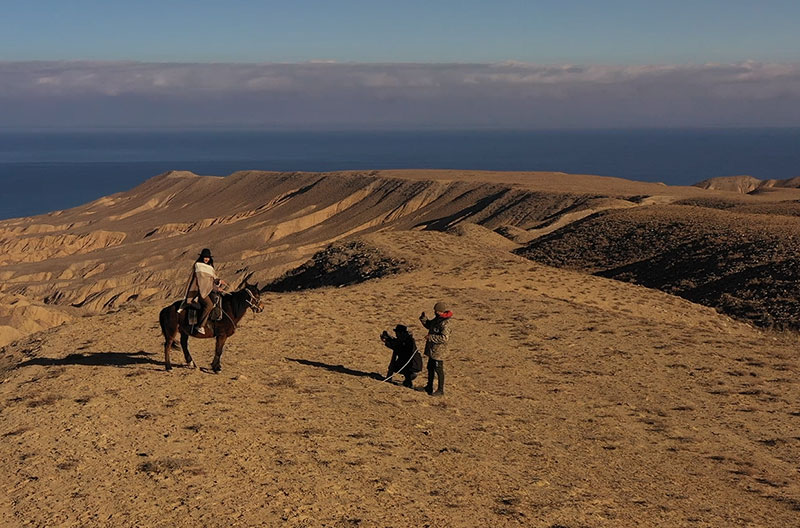 Snowmobile in the heart of Jyrgalan Valley 
If it's cold, it snows. If it snows, then all the winter sports lovers know that with the pistes should be A dusting of freshly fallen snow can usually provide an excellent day on the mountain for all. the freshly fallen snow will usually have been groomed by the pitse bashers, to make for some great skiing and snowboarding.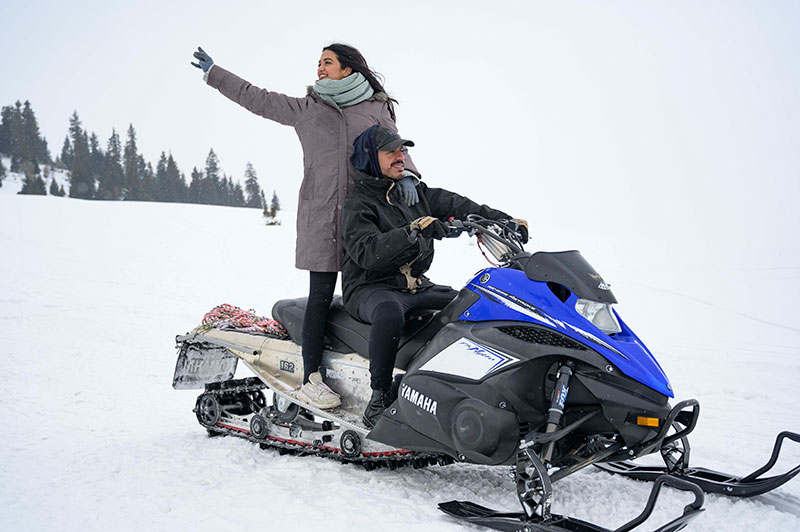 Drink the best teas in cozy guest-houses or yurts with locals
Après-ski (French for after skiing)  is a term for entertainment and social events that occur specifically after spending a day in the snow. These add to the enjoyment of winter travelers and provide something to do besides snow activities. This is also the moment when you can share a cup of tea with locals. As per the tradition, you should mix your tea with tasty sea buckthorn jam or white honey straight away from the mountains!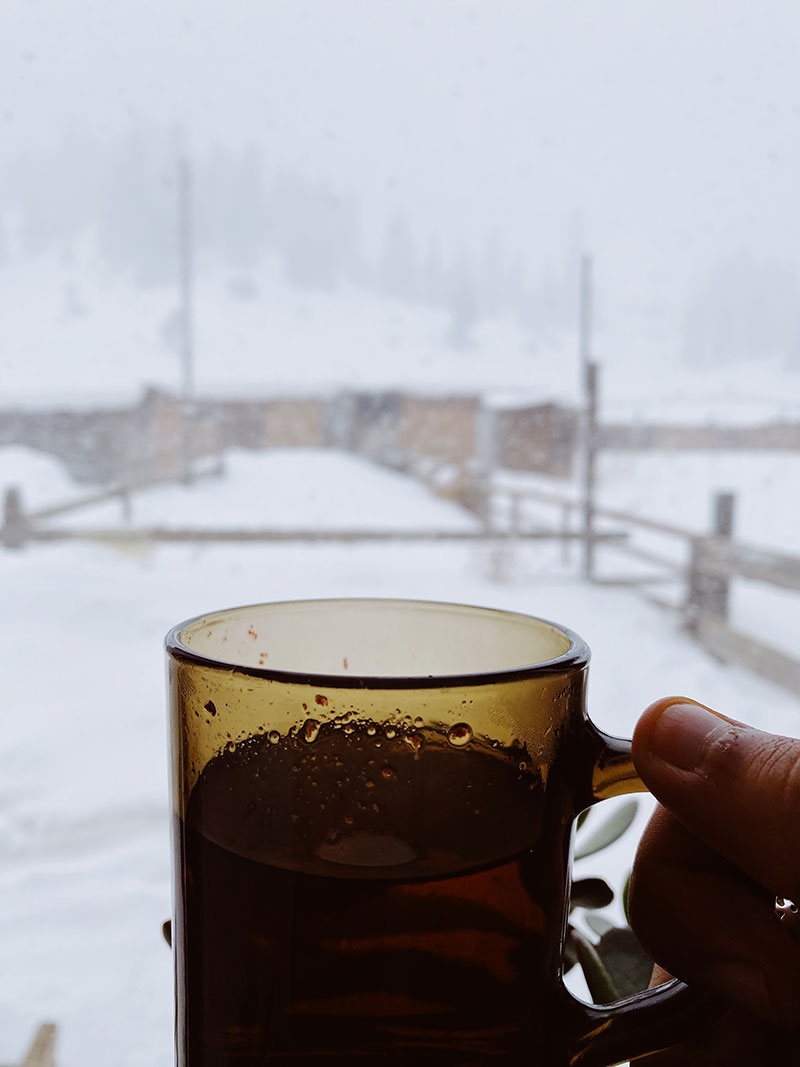 Ease into one of Ak-Suu hot springs.
Soaking up inside a hot spring is a healthy and enjoyable activity. Hot springs generally have high mineral content and the heat helps to soothe aching muscles. Shimmy the ice off your shoulders, and ease into one of these hot springs. Try these ones in Ak Suu!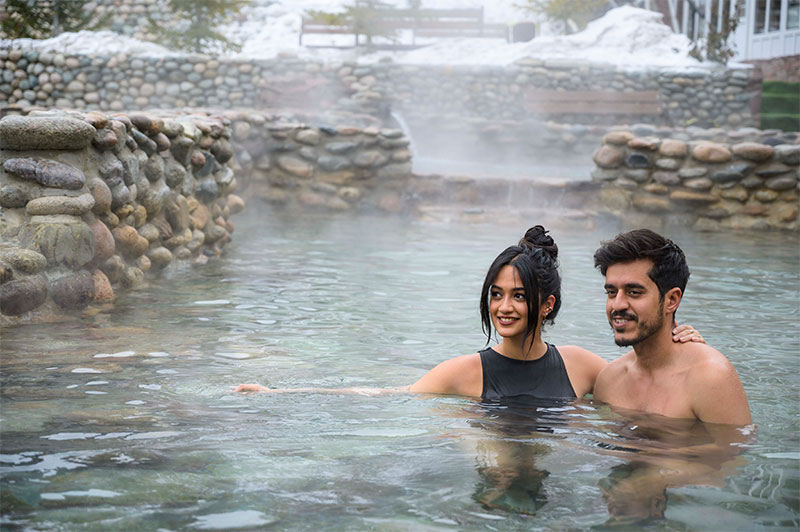 Travel to Kyrgyzstan during winter is totally possible. And even better if you are hungry for off a beaten track and love the experience of a memorable winter! As far as we are concerned, we loved it!
Reda and Neila
February 2021